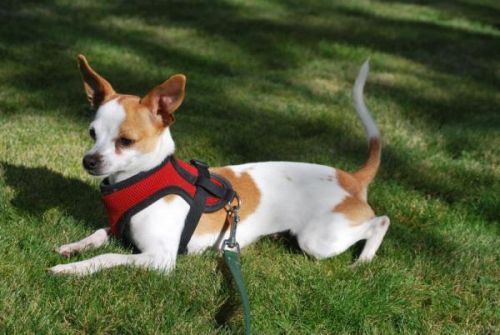 Trudy is a little Chihuahua who is only about 4 pounds. She is great with other dogs her size (bigger ones can be a little intimidating, but she's okay around them), and loves to go for walks on the beach. She was having trouble being overwhelmed in the SF ACC shelter, so our friends there reached out to A Leg Up. We were able to put Trudy in a loving foster home where she is doing very well. If you're interested in a little beach buddy, please consider fostering or adopting Trudy.
Powered by Petfinder at www.petfinder.com
Contact Seller
Please Report Responsibly:
Advertiser Profile
Email Me
El Camino Real
Redwood City, CA, 94061
More from A Leg Up Rescue
Need help?
You're not alone. Take a look at our Help section, or don't hesitate to ask us: