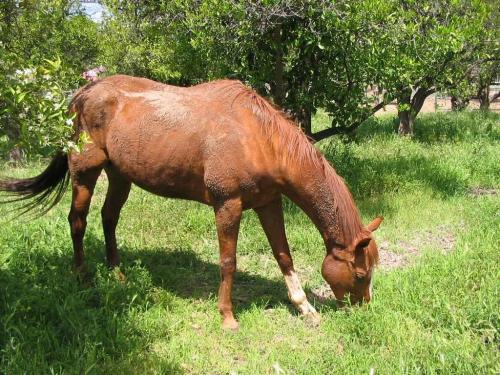 JJ is a big puppy dog. He is a peopole person, 10 year old,16 hand, sound, healthy, and ready for his new person. He is trained in english, will do western also. He has done some trail, but has been mostly in the arena. JJ has a lot of go but is also very sensitive to the aides. He needs an experienced, calm and confident rider to bring out the best is in.He is a pleasure to work with on the ground and to hang out with also.
Powered by Petfinder at www.petfinder.com
Contact Seller
Please Report Responsibly:
More from California Coastal Horse Rescue
Need help?
You're not alone. Take a look at our Help section, or don't hesitate to ask us: